Leadership
Together with a staff of experts in medicine, public health, and program design and management, the TF CARES leadership team delivers on the promise of our mission by combating the dual epidemics of drug-resistant TB and TB/HIV co-infection.
Our leadership team includes:
Dr. Friedland is Professor of Medicine and Epidemiology and Public Health at Yale School of Medicine.  He is a former Director of the AIDS Program at Yale New Haven Hospital and  member of the Governing Council of the International AIDS Society, National Advisory Council, National Institute on Drug Abuse and Advisory Council, Office of AIDS Research, and currently serves on the WHO HIV/TB Working Group and as the Chairman of the Board of Directors of the Aaron Diamond AIDS Research Center in New York City. Dr Friedland has been directly involved in the development of comprehensive HIV care programs since the beginning of the HIV epidemic in 1981. His work was initially in the Bronx, New York, and, since 1991, in New Haven, Connecticut. He has developed and directed large-scale clinical and epidemiologic studies among vulnerable populations with and at risk for HIV disease. His group presented the first convincing evidence of lack of transmission of HIV by close personal contact, defined the predictors of HIV transmission and natural history of HIV disease among injection drug users and the risk of reactivation of tuberculosis among those co-infected with MDR-TB and HIV. More recently, Dr. Friedland has worked on clinical trials of antiretroviral therapies.
Dr. Friedland is actively involved in international HIV/AIDS research aimed at providing access to antiretroviral therapy in resource limited settings. The major focus of this work is the integration of HIV and TB care and treatment in co-infected patients with the aim of improving diagnosis, treatment and outcome of both diseases. This work has led to the discovery of extensively drug-resistant tuberculosis (XDR-TB) as a major cause of death among TB/HIV co-infected patients in South Africa and now focuses on the diagnosis, treatment and reduction of transmission of multiple drug-resistant (MDR) and XDR-TB in HIV co-infected patients. Dr. Friedland directs and participates in several research projects addressing these issues in rural and urban South Africa, supported by charitable research foundations and the NIH. He is a Visiting Professor at the Nelson. R Mandela School of Medicine of the University of KwaZulu-Natal in Durban, South Africa, and the Mailman School of Public Health of Columbia University.
Anthony Moll, MBChB (Board Vice-President)
Dr. Moll is a Senior Medical Officer at the Church of Scotland Hospital (CoSH) in Tugela Ferry, South Africa, and has been Director of the HIV Clinic since its inception in 1998. He has been a staff physician at CoSH for over 20 years, during which time he has had first-hand experience with three highly-fatal epidemics afflicting the patient population of CoSH: tuberculosis, HIV and now drug-resistant tuberculosis. In 1998, Dr. Moll founded Philanjalo, a non-governmental organization, to address the needs of tuberculosis and HIV patients in Tugela Ferry by providing home-based palliative and treatment support and by creating an inpatient hospice. Dr. Moll has worked closely with TF CARES since 2002, when the first integrated study of TB/HIV co-treatment was initiated in Tugela Ferry.
Dr. Moll is a recognized expert in drug-resistant TB, TB/HIV co-treatment, and TB infection control, and has given numerous international presentations on these topics, including at the World Health Organization and international TB conferences.
Sheela Shenoi, M.D. (Board Secretary)
Dr. Shenoi is Assistant Professor at Yale University School of Medicine in the Section of Infectious Diseases. She graduated from University of Connecticut School of Medicine in 2002 and completed her residency in Internal Medicine at Yale University. She subsequently completed her fellowship in Infectious Diseases at Yale University. Dr. Shenoi completed a Master's Degree in Public Health in International Health & Development at Tulane University School of Public Health in New Orleans, Louisiana, in 1997. She has been working with TF CARES since 2008, living in Tugela Ferry with her husband. She has been awarded grants from the Fogarty International Clinical Research Center and has also been honored as a Fulbright Scholar. She has been studying contacts of MDR/XDR-TB patients, survivors of XDR-TB, infection control practices, and the strategy of Intensive Case Finding in rural KwaZulu-Natal province.
Laurie Andrews, R.N. (Board Treasurer)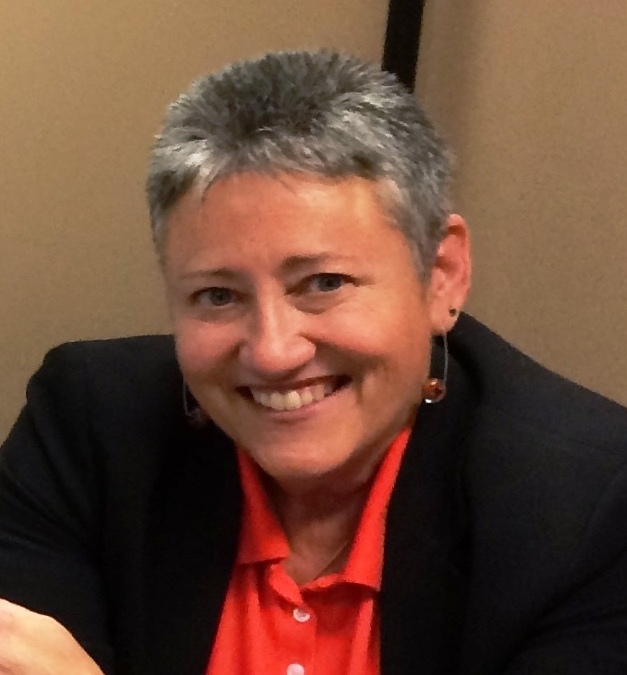 Laurie Andrews, treasurer for TF CARES, has contributed to initiatives and projects in Tugela Ferry for the past 10 years, working closely with Drs. Shenoi and Friedland during that time. Using her nursing background and training experience, she has developed and conducted optimized experiential, didactic and practical training sessions for Philanjalo and partner organization staff. Most recently she coordinated the efforts of 10 female Community Health Workers to bring HIV and TB testing out from clinics and directly into homes within the Tugela Ferry area
With 22 years of program management experience at Yale, including budget development and oversight, while also supervising and training staff of all educational levels in the remote setting of Tugela Ferry, she is well-equipped to assist in addressing the unique challenges associated with TF CARES program implementations.
.
Ralph Brooks, M.S. (Executive Director)
Ralph Brooks, Executive Director of TF CARES, spent 3 years living on-site in Tugela Ferry and serving as Philanjalo's Data Manager and Research & Clinical Services Staff Supervisor. He brings to TF CARES an in-depth knowledge of ongoing work in South Africa and an understanding of local partners and practices. A chemical engineering graduate of Yale University and Lehigh University, his varied skillset includes 10 years of experience in pharmaceutical research and development, business process optimization, and training / capacity building. He also has experience in grant writing, information technology, database development, project management, and operational research.